How We Began
At CK Upholstery, we are proud of our heritage that boasts over 21 years of experience and unbridled craftsmanship.
Our services include bespoke and handmade furniture, beautifully woven loose covers, diamond buttoning, in addition to general furniture repair and restoration.We guarantee that all of our work exudes a sleek and tasteful design, which makes every piece unique.
CK Upholstery's dedication in providing quality services is bar none that's why we're one of, if not the leading furniture shop in New South Wales. Go ahead discoverat our elegant, yet contemporary designs and we may just have what you're looking for.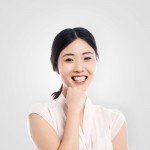 CK Upholstery Services were very good. We wanted our standard tub chair recovered and I'm happy with the results of what they did. I don't have problems at all and I would recommend and use them again.
Iris Grayson